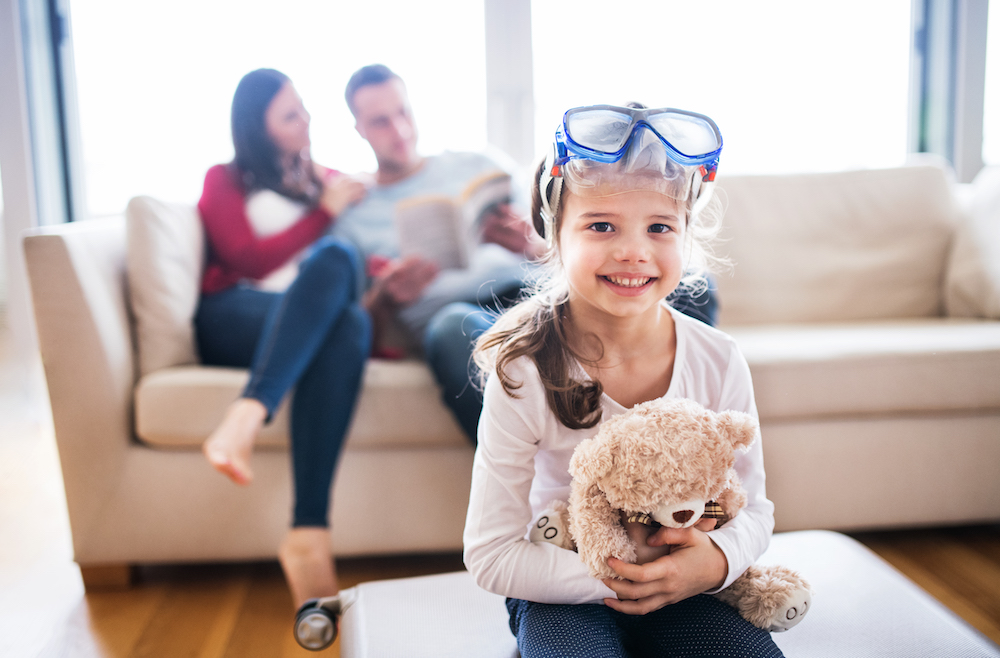 Buying your first home can be an exciting yet very overwhelming process. It is important to identify the core steps in order to successfully own your first home. Following these 5 top tips are crucial in preparing for a position in the current property market, and additionally will create an enjoyable experience to start off your real estate journey.
1    ELIGIBILITY AND PRE-APPROVAL
Before jumping into the process too quickly, it's essential to check whether you actually qualify for a home loan. Assess all your debts and sort out how you will be able to pay it all off, as it's significant to prioritise your financial goals. You will need to get in contact directly with a broker or banker and provide them with all the necessary information to essentially establish an idea of how much money you can borrow. The home loan marketplace is quite complex and competitive; therefore, you need to shop around and compare as many loans possible. This is to make sure you are obtaining the right rate and features for your particular situation. This top tip will provide you with the most realistic understanding of your budget which may take up to two to three weeks to obtain.
2       SAVE, SAVE AND SAVE
Saving an adequate deposit is tip number 2! We always suggest that the more you can save, the better it is and the more options you will have. An amount of 20% of the purchase price is highly encouraged to have saved, as you will avoid paying unwanted fees including mortgage insurance. This deposit amount will also be beneficial to your loan as it will allow you to potentially borrow more money. Most people save between 5%-10% of the purchase price which nonetheless still gets you into the market to buy, however, it will leave you with those extra fees that may create a negative taste in your mouth. We also advise that there is no rush to save, yet saving as productively and largely as possible will assist you in the long run when purchasing your first home.
There are also a number of ways you may be able to help fund your first home purchase. The following options include:
First Home Owner Grant– Most state governments in Australia offer a First Home Owners a grant that contributes to the purchase amount of your first home. This is based on an eligibility scheme which can be determined by contacting your local state revenue office. We recommend you apply within plenty of time for this grant prior to purchasing your first home, so everything can go smooth sailing once you've found the right home.
Stamp Duty Concessions– Certain states and territory's offer additional incentives to first home buyers, some of which involve stamp duty concessions of either a full or partial exemption on the transfer duty. It's often valuable investigating what's on offer in the particular area where you are wanting to buy.
First Home Super Saver Scheme– Eligible first home buyers can withdraw voluntary super contributions made since July 2017 to put towards a home deposit. Under this scheme, first home buyers who make voluntary contributions into their super can withdraw these amounts, up to certain limits, in addition to associated earnings from their super fund to help with a deposit on their first home. 
Become a book worm… and RESEARCH! Either by looking on the computer or reading the local newspaper, conducting your own research is another vital step in order to identify exactly what the current property market is like, and what sort of price you need to pay for the type of property you are after. Researching different locations and areas, style of homes and recent sales in an area are all necessary tools in determining the value of current properties and what you may potentially need to spend for your first home.
4       PROFESSIONAL ADVICE IS KEY.
Allowing a lawyer or conveyancing professional to look at and guide you through a contract is highly recommended and is a top tip for anyone buying a home! This is due to the fact that they will be able to assess the provisions within the contract in effort to avoid any hidden clauses or terms that you may not be able to agree with. We encourage this before signing any contract of sale with an agent, to ultimately save you from forfeiting payments that cannot be refunded if you have to rescind a contract.
5       BE REALISTIC
If you've fallen in love with a particular property, just know that other buyers probably have too! So, when it comes to putting in an offer on a house, you need to think logically and be realistic. Understand that your first offer price may not be the last, however, knowing and sticking within your budget is key!